Okay, so I finally jumped on the bandwagon, and I am now in love with statement necklaces. I admired them from a far for a really long time but always stuck with my basic pearl necklace and earrings because I was afraid I couldn't pull a large statement necklace off. I didn't purchase one until I needed one. The dress I got for my cousin's wedding kinda required one, so I went to Charming Charlie's and hunted for the perfect necklace. I ended up with this:
My dress is a royal blue, so I like how the orange and blue contrast yet compliment each other.
But I didn't stop there. These were pretty cheap ($13), and I really wanted a a necklace I could wear on football gamedays with this black dress I have. So...
This happened. It's going to look great with the dress!
Charming Charlie's had some imitation J.Crew bubble necklaces, but I have a love/hate relationship with them, and I can't decide if I want one or not. I feel like they can look really cute or really bad. Plus, they didn't have a green/orange necklace, and those are the colors I wanted.
Here are some statement necklaces I love: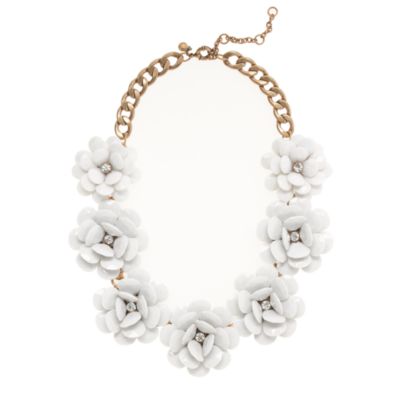 SarahBelle has this in the coral color, and I lusting over it so hard.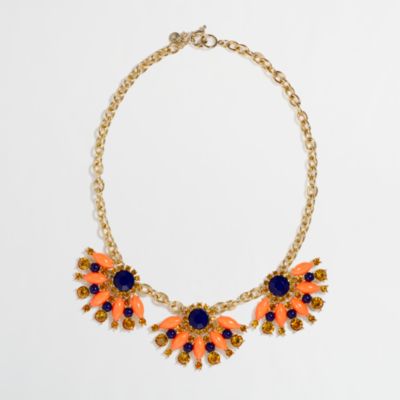 Where do you buy your statement necklaces?? Or do you just stick with more simple ones??