Autumn happens to be my favorite season. Leaves falling. Brisk air. Seasonal Starbucks drinks. Football season. The fashion. What is there to complain about? I absolutely adore jeans, boots, scarves and sweaters. As I much as I love summer, autumn is the best season.
Coconuts Classic Wide Calf Riding Boot
| I'm in the market for new riding boots this season. I got a pair of pretty cheap boots last year, and in a month, they were already falling apart. I know, I know. I probably should drop some money to get good quality boots, but I
can't
. Spending that much money is just a little much for me (and my dad.) Sorry, Tory Burch. Maybe one day.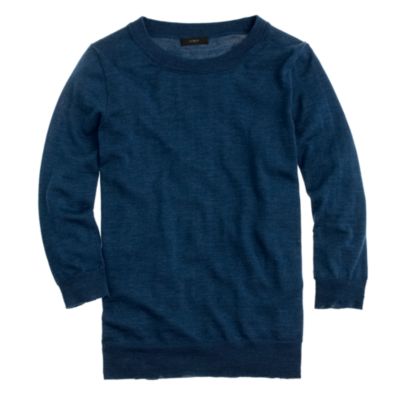 Merino Tippi Sweater
| I basically live in crew neck sweaters or sweatshirts during autumn and winter. I got the cutest one from the Gap last season. Black stripes with a red bow! However, I've been wanting a Tippi sweater from J.Crew for a while, and I might take the plunge this year. (If I find one on sale.)
Sea Bound Striped Scarf
| This might sound a little weird, but I love wearing spring-y looking scarves in the colder months. I guess they only qualify as a spring accessory based on the type of fabric they are made of. Most of my scarves come from Target, seriously their scarf section is the bomb, but I really like the ones from Forever21. Also, be sure to check out Marley Lilly's monogrammed ones!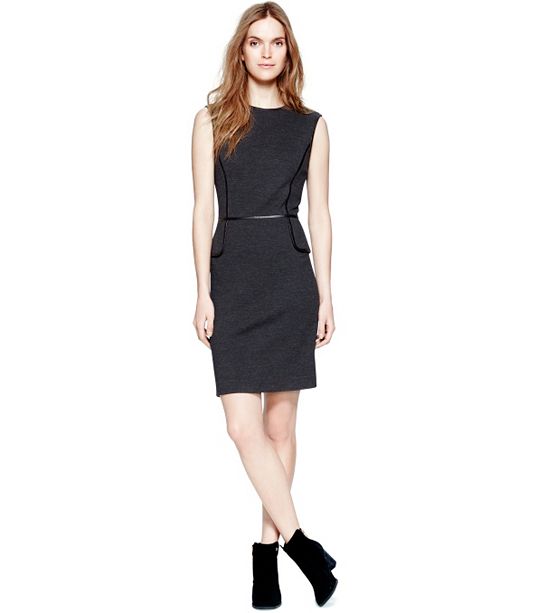 Violet Dress
| I'll let you in on something . . . I own three LBDs. A sleeveless one, one with short sleeves, and a 3/4 sleeved dress. I am so obsessed with LBDs because they are so easy to wear! I mean you can throw on a statement necklace or a bright scarf or just your classic pearls! How
wonderful
is that?
Are you counting down the days till autumn? Or do you wish summer would last a little longer?
xoxo, Julianna