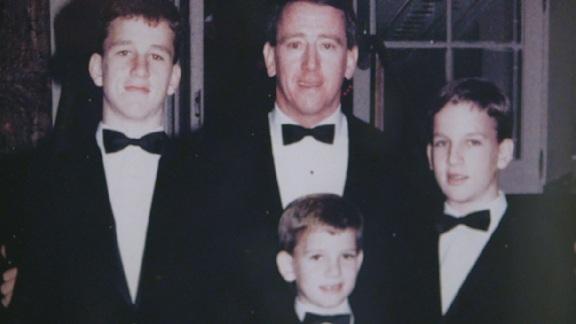 via ESPN
Around two weeks ago, ESPN's SEC Storied aired the Book of Manning. I, for one, adore the Manning family, and I have since I was around 7. (Back-to-back Manning Super Bowls, man) So I knew right then that this documentary was right up my alley.
It covers the story of all four Manning men, Archie, Cooper, Peyton, and Eli, and their football careers. Home footage was provided by Olivia Manning, and honestly, this is one of the cutest families ever.
(I am so surprised Eli never got permanent damage from Cooper and Peyton messing with him so much.)
Little background: Archie went to Ole Miss. Cooper went to Ole Miss. Peyton went to Tennessee. Eli went to Ole Miss. (Oh Peyton...) The documentary shows the stages of each their lives leading up to their college careers. Except Archie. They do show his life when he played for the Saints when the boys where younger. AND you learn a ton about the "Forgot Manning Brother" aka Cooper.
If you love adorable athletic families, like I do (There's one at my school that I adore), then you will fall in love with the Manning family even if you don't like the teams they played for/play for. I mean, I am an Eagles fan till the day I die, and I adore Peyton and Eli.
Overall, I didn't cry, which is weird, but I did adore this "sport-umentary" with all my heart.