As the postseason for baseball gets into full swing, I though I'd share with y'all my five favorite postseason/World Series moments.
5. The Bartman Incident
I feel horrible that this one of my favorite moments, but it's just so interesting. I've talked about this before on here and the documentary, Catching Hell. But I think it's the perfect example of scapegoats in sports, and it's been TEN years...still no one has seen Steve Bartman. (This makes me want to cry really.)
4. Schilling's bloody sock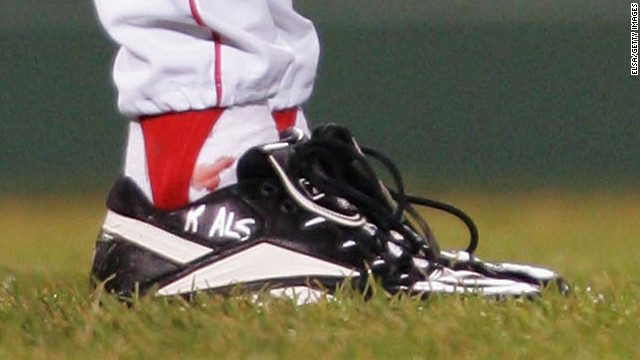 If you need to represent the 2004 ALCS with one item, this would be it. Probably one of the greatest series of ALL time.
3. Roy Hallady's no-no
One of the only no-hitters in the postseason, and it's the same year he got his perfect game. What a perfect man... For you, Chooch.
2. The Earthquake Series
All I can say is wow... An earthquake between two Bay Area teams during the WS... Wow.
1. Tug McGraw's final out of the 1980 World Series
Yeeeeahhhhh! Let's go Phils!
Do y'all have a favorite postseason moment?