Okay this probably super weird, but I love looking at other people's notes and gaining ideas on how to take them. I had a "snow" day yesterday, and
so obviously I was on Pinterest all day.
I seriously spent a good 30 minutes scrolling through pins of notes... Oops. Then I did my stat homework, so clearly my homework was pretty nice.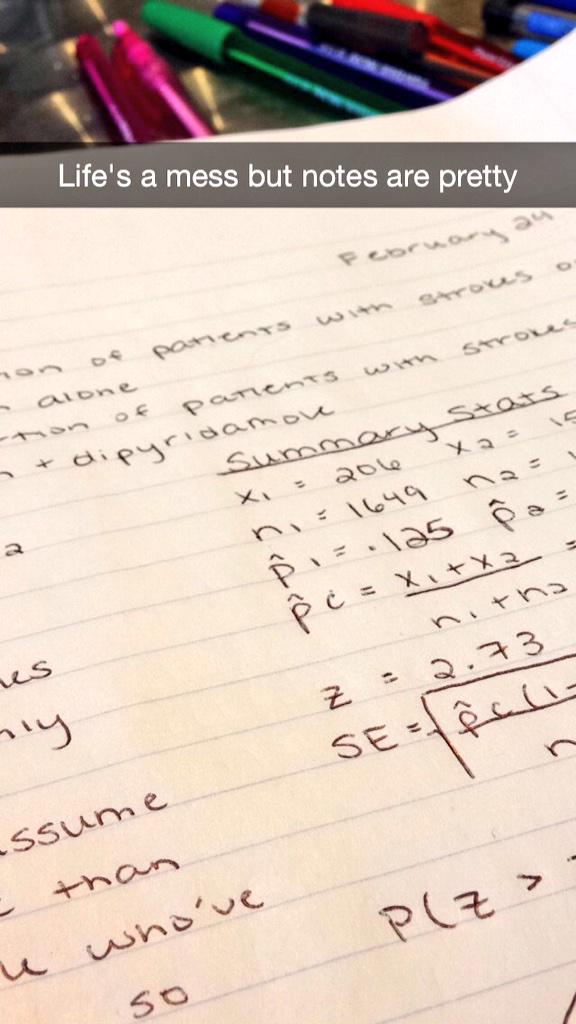 Life motto?
Here are some of the notes I found that got my Type A heart racing...
Okay y'all, here's the most important question: what are your favorite pens? I love G2 pens, but I don't like using them for school since they bleed through notebook paper. Right now, I use the InkJoy pens which a nice, but I wish they had a thinner point.
xoxo, jKm